Dali: Award Winning Speakers -
A Good Centre Speaker is Essential to the Home Cinema Experience.

Opticon Vokal
The Opticon Vokal reproduces dialogue brilliantly. It's clear, detailed and authoritative – you won't miss a single word.
Switch to two-channel and the Opticon 6s show off their musical chops with a lavish performance.
​
Immensely detailed and insightful

Powerful, seamlessly-blended bass

Lavish living room friendly design
Completing both our OPTICON line-up and any serious home cinema sound system, the OPTICON VOKAL centre speaker presents the perfect harmony of power and control. Arguably the most important element of cinema surround, the VOKAL is key when it comes to having movie dialogue and detail delivered clearly and crisply without getting lost amongst the effects and incidental music of movie soundtracks.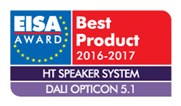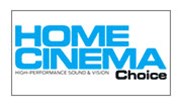 PRODUCT DETAILS
Also the component that handles the bulk of the direct front action, choosing an effective centre loudspeaker is essential to the whole home cinema experience. This is why we designed the VOKAL to be a fool-proof hit in any home, both in terms of performance and physicality.

Firstly, armed with our sublime 6½ inch low-loss Wood Fibre Woofer, Hybrid Tweeter module and front-pointing bass port, you can be assured that the action on the screen in front of you is seamlessly soundtracked, with deftly handled detail drawing you deeper in. Perfect with any of the compact speakers in the series, but at the same time powerful enough to match the OPTICON 8.

Secondly, with an eye on practicality, the OPTICON VOKAL has also been designed to fit most makes of Hi-Fi furniture due to the front facing bass ports, meaning it can be neatly stowed away – a plus point for aesthetically minded home owners and home cinema custom installers alike. But it will work just as well out in the open.
The OPTICON VOKAL is also a part of the EISA award winning OPTICON 5.1 system, together with the OPTICON 6 and the OPTICON 2.

Legacy
The OPTICON VOKAL features the same low-loss Wood Fibre Woofer found in our flagship EPICON series, alongside our unique SMC (Soft Magnetic Compound) magnet motor system and a reworked version of our Hybrid Tweeter module also found in the RUBICON, all of which works together along with a individual bass reflex port for the woofer to produce audio exactly as the recording artist originally envisioned it.

Key Features
Proprietary DALI tweeters and woofers
Hand-assembled with in-house built cabinet construction
Unique SMC-based magnet motor system
Low-loss Wood Fibre Woofers
Hybrid Tweeter consisting of ultra-light Soft Dome and Ribbon Tweeter
Gold-plated bi-wiring and bi-amping
Available in White Matt Satin, Black and Walnut
[Read More]
> Send to a Friend
> Contact us about this product
> Purchase this product

Our Price $1,199